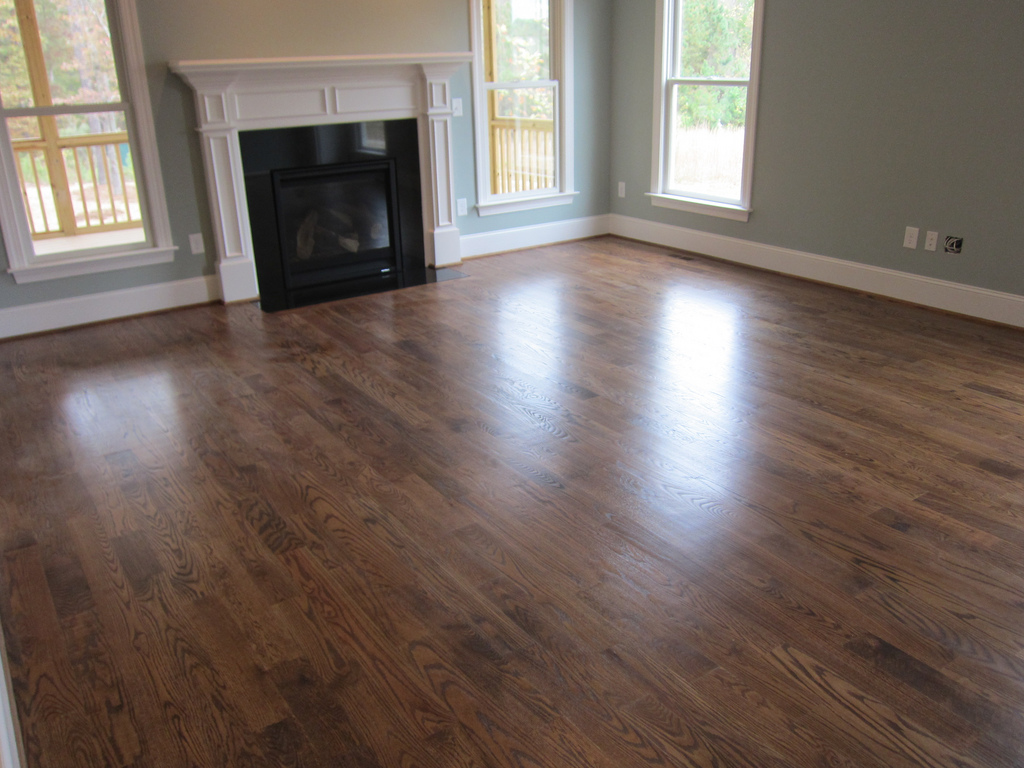 Choosing a flooring material is tough.  Learn more about the benefits of hardwood flooring and then decide what is best for you and your family.
Hardwood flooring is a versatile, durable, beautiful option for any home.  With so many colors and densities to choose from, the ease of cleaning, and the great health perks, the benefits of hardwood flooring are endless.
Easy to Clean
Spills are a part of life, but stains shouldn't be.  Whether it's mud, juice, pudding or finger paints, hardwood floors are easy to clean.  Simply wipe up the spill and you can move on to the rest of the day's demands.  Unlike with carpet, hardwood floors require no special stain remover concoctions and do not have any pesky fibers that hold on to stains and odors.  Also, any dirt that gets tracked into your home can be cleaned right up instead of burrowing down into the layers of your carpet.
Better for Your Health
Carpet fibers are excellent for trapping dust, pet dander, pollen, and other allergens that can send your family into a year-round allergy season.  If someone in your family has allergies, asthma or other breathing issues, removing your homes carpet and replacing it with a beautiful hardwood floor can do wonders for improving your whole family's health.  Now when allergy season comes around, you won't have to worry about that old carpet holding on to all the airborne agitations that plague your family.
Rugs and carpets are also prone to developing mold if they are introduced to moisture.  A liquid spill can spread quickly through your carpet and the padding below, creating the perfect breeding ground for mold.  With hardwood floors, any liquid spills stay right on the surface and can be cleaned up without causing additional problems in the future.
Withstands the Test of Time
A strong hardwood floor can withstand even the most active households.  Carpet can become trampled and lose it's plushness quickly.  Hardwood floors show less wear and tear, last longer, and therefore require replacing far less than carpets – which saves you money over time.  Carpet trends come and go but hardwood floors are a timeless beauty that add an air of class to any home.
If you think the benefits of hardwood flooring can benefit you and your family, talk to the experts at Custom Trim Design to find the best material, style and color for your home.
Image credit for The Benefits of Hardwood Flooring: Jesus Rodriguez